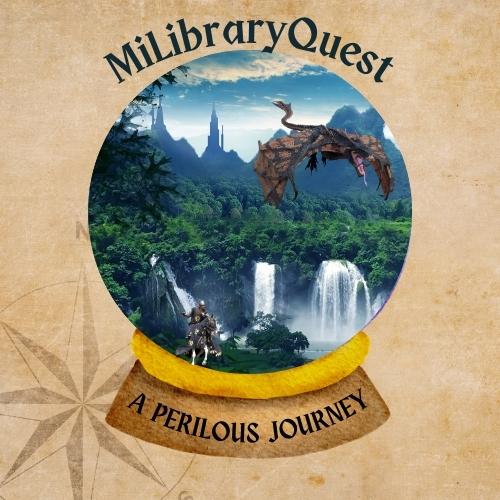 Bay County Library System is participating in the sixth statewide MiLibraryQuest for teens. Grades 6-12 are eligible to participate. 
 What is MiLibraryQuest?
MiLibraryQuest is a virtual scavenger hunt for teens throughout the state. This winter's theme is Dungeons & Dragons and quests. A great evil has awakened in the world, and we need your help to restore balance. Embark on a virtual Dungeons and Dragons inspired quest like no other.  Our library and other public libraries throughout the state are participating.
 What will teens do?
Each week, a new task or riddle will appear on the MiLibraryQuest website. Teens will visit the site each week, solve that week's riddle or task, and fill out the entry form. Teens who participate in the Quest will be entered to win a prize!
 When is MiLibraryQuest: Winter 2023?
Teens can participate any time between February 1 and February 28. 
More information
You can see more about the Quest on their website. 
If you have any questions, you can reach out to Emily at the Sage branch at emarsh@baycountylibrary.org
 Happy Adventuring!