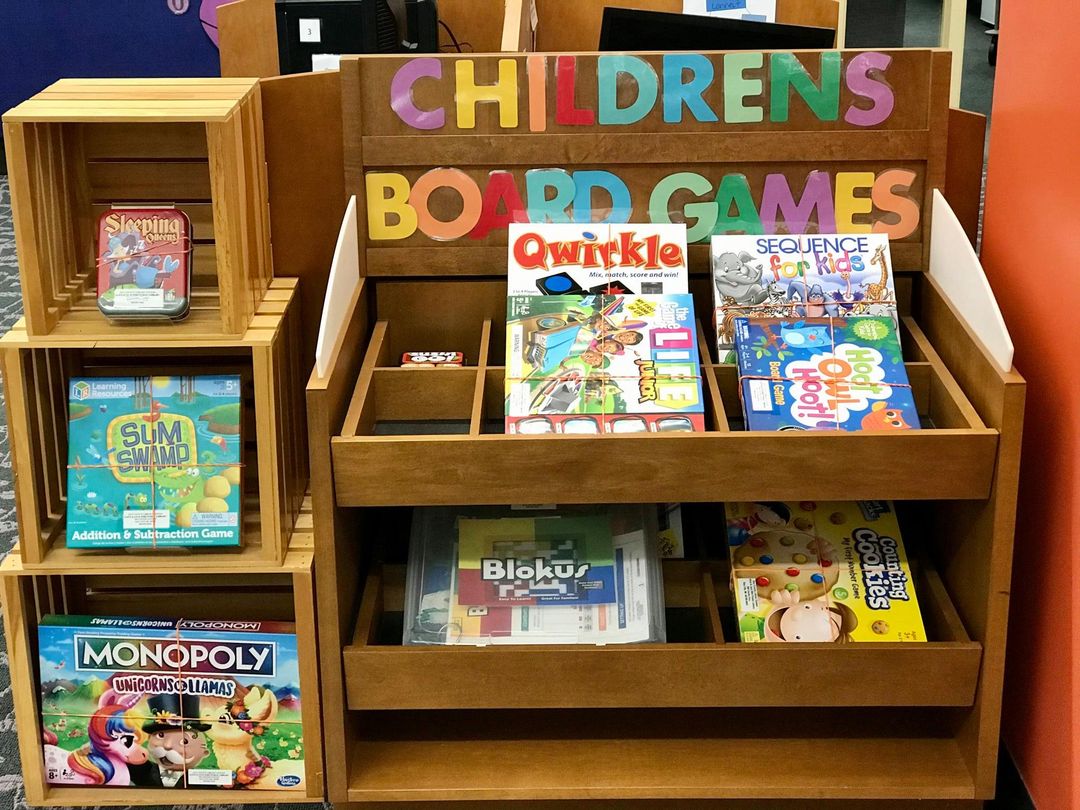 We're expanding our board game collection at our branches to include more games for children and families. Some of these would be excellent choices for homeschooling families or to supplement your child's education. 
Here is a list of what you may soon see on the shelves of your branch: 
Blokus
Dragonwood
Election Night
Game of Life, Jr
Hoot, Owl, Hoot
Money Bags
My First Castle Panic
No Stress Chess
Prime Climb
Quirkle
Scrabble, Jr
Sequence for Kids
Shut the Box
Sleeping Queens
Sorry!
Sum Swamp
Sushi Go
Trouble
Zingo!
As a reminder, games check out for 1 week. Check out our collection, which also includes games for teens and adults! Place a hold to have an item from a different branch sent to your local branch. 
Learn more about our other Surprising Collections on our website.