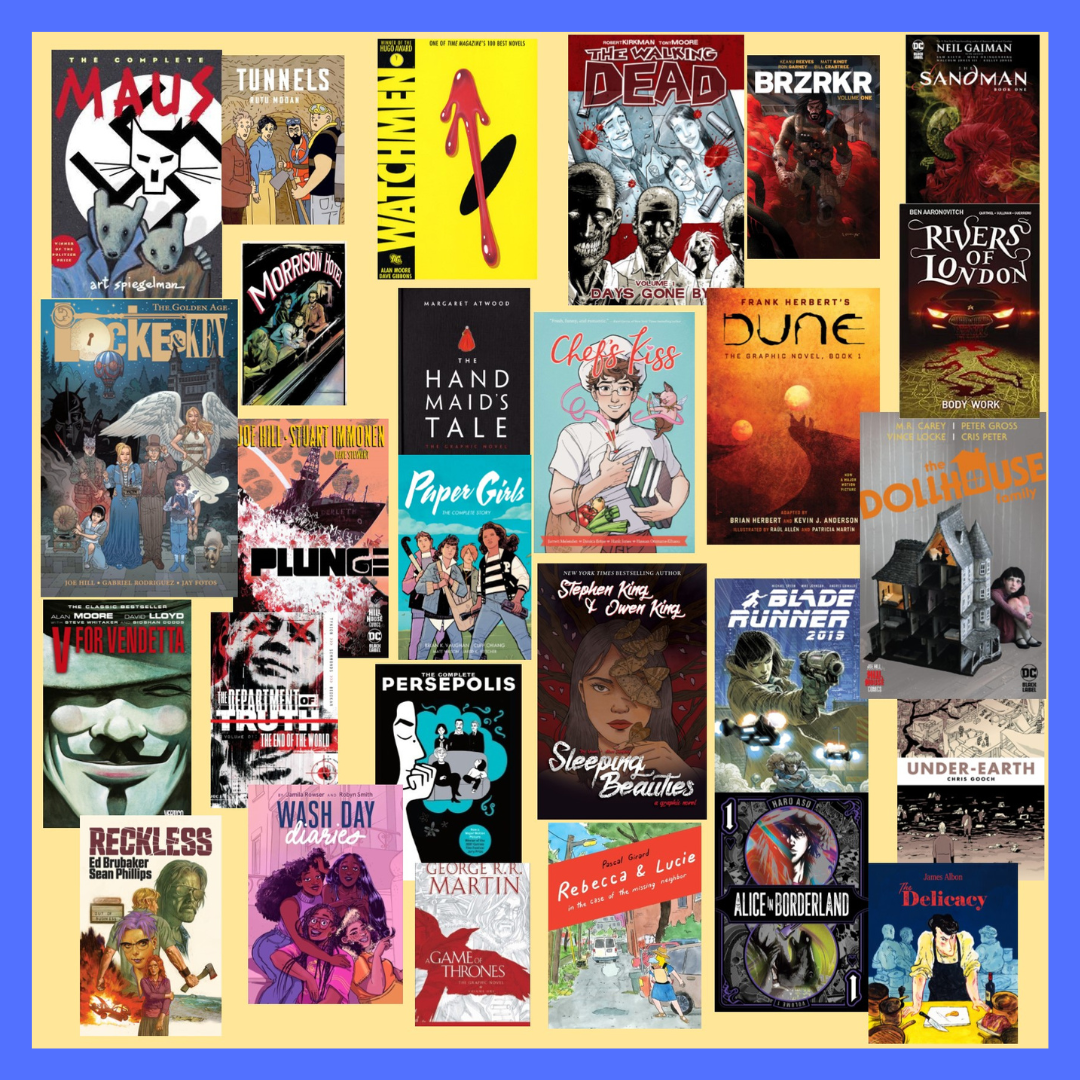 Did you know?  Graphic novels are not just for kids! 
All BCLS branches now have their own new graphic novel collection, curated just for adults!  While tackling adult topics and subject matter, these graphic novels combine stories and art for a totally unique reading experience.  Today's graphic novels are not just about superheroes, and cover a wide range of ages and genres, from children to adult, fiction, non-fiction and memoir- there truly is something for everyone!  
Check out some of the recommended titles below, stop by your favorite branch to browse, or check out the awesome collection available to download from Hoopla anytime with your BCLS library card!
Check out the Hoopla collection here!
James Albon- The Delicacy
Alison Bechdel- Fun Home
Ed Brubaker- Reckless
Aimee de Jongh- Days of Sand
Neil Gaiman- The Sandman
Chris Gooch- Under-Earth
Joe Hill- Plunge
Junji Ito- Remina
Stephen King- Sleeping Beauties
Maia Kobabe- Gender Queer: A Memoir
John Lewis- March
Keanu Reeves- BRZRKR
Art Spiegelman- Maus
James Tynion- Department of Truth
Brian Vaughan- Paper Girls
And check out the BCLS TikTok video featuring the new collection!  You can view it here!