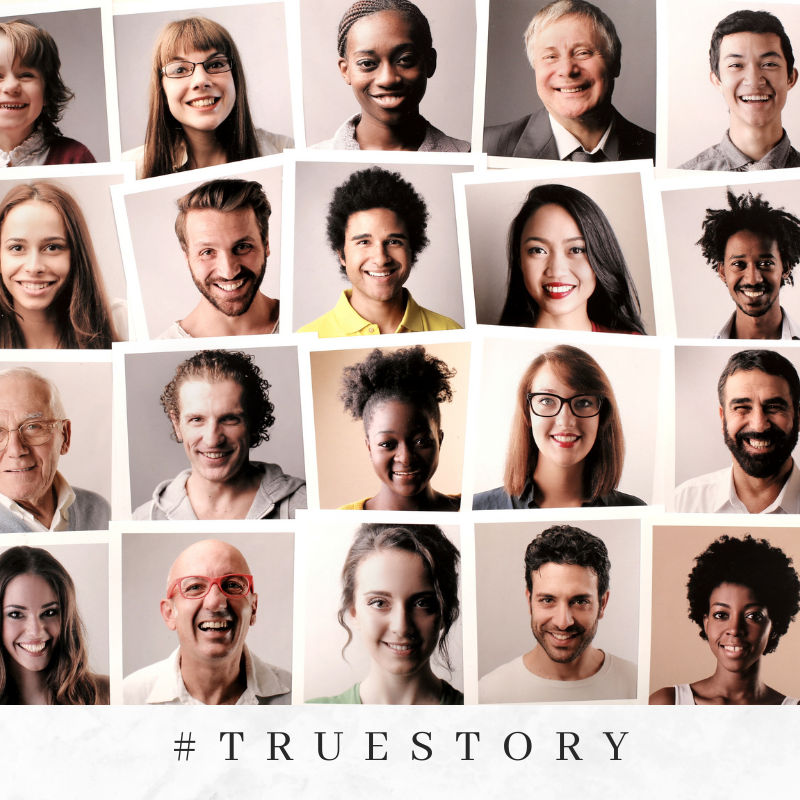 Whether you prefer reading nonfiction, are looking to shake up your reading, or are hoping to get inspired, make sure you don't miss out on the Teen Biography section. Full of stories of people from all walks of life, biographies, autobiographies and memoirs have always been a section that I am drawn towards. You can find books about current celebrities and books about people who have lived extraordinary lives, but not many people have heard of them. Below I listed a few biographies that have been released the past few years that I think you should check out. 
Warhead: The True Story of One Teen Who Almost Saved the World by Jeff Henigson
It's 1986, and Jeff is an average fifteen-year-old: he thinks a lot about dating, he bounces around with his friends, and he's trying his hardest to get a car. Conversely, the world around him feels crazy: the United States and the Soviet Union are at glaring odds, with their leaders in a standoff, and that awful word, "nuclear," is on everyone's mind. Then, boom--Jeff learns that he has brain cancer and it's likely terminal. Well, that puts a damper on his summer plans and romantic prospects, doesn't it?
Jeff's family rallies around him, but they are fiercely complicated--especially Jeff's father, a man who can't say "I love you" even during the worst of Jeff's treatment. So when the Starlight Children's Foundation offers to grant Jeff a wish, he makes one certain to earn his father's respect: he asks to travel to Moscow and meet with Mikhail Gorbachev to discuss nuclear disarmament and ending the Cold War. Nothing like achieving world peace to impress a distant father, right? Jeff has always been one to aim high.
Jeff's story is dark, but it's also funny, romantic, and surprising. As his life swings from incredibly ordinary to absolutely incredible, he grapples with the big questions of mortality, war, love, hope, and miracles.
A Cave in the Clouds by Badeeah Hassan Ahmed
Captured by ISIS, her bravery and faith became her pathway to freedom. Badeeah Hassan was just 18 when she witnessed firsthand the horrors of the 2014 genocide of the Ezidi people by ISIS forces. Captured by ISIS, known locally as Daesh, Badeeah was among hundreds forced into a brutal human trafficking network made up of women and girls of Ezidi ethnicity, a much-persecuted minority culture of Iraq. Badeeah's story takes her to Syria where she is sold to a high-ranking ISIS commander known as Al Amriki, the American, kept as a house slave, raped, and routinely assaulted. Only the presence of her young nephew Eivan and her friend Navine, also prisoners, keeps her from harming herself. In captivity, she draws on memories and stories from her childhood to maintain a small bit of control in an otherwise volatile situation. Ultimately, it is her profound sense of faith and brave resistance that lead her to escape with Eivan and reunite with family. Since her escape, Badeeah has brought her harrowing story of war and survival to the world's stage, raising awareness about the little-known acts of genocide against her culture and the strength of a people unknown to many around the world. This captivating account of courage extends beyond the confines of her experience; Badeeah's story is about the resilience of women, girls, and persecuted groups everywhere in the face of seemingly insurmountable oppression.
Brave Face: How I Survived Growing Up, Coming Out and Depression by Shaun David Hutchinson 
Shaun David Hutchinson was nineteen. Confused. Struggling to find the vocabulary to understand and accept who he was and how he fit into a community in which he couldn't see himself. The voice of depression told him that he would never be loved or wanted, while powerful and hurtful messages from society told him that being gay meant love and happiness weren't for him.
A million moments large and small over the years all came together to convince Shaun that he couldn't keep going, that he had no future. And so he followed through on trying to make that a reality.
Thankfully Shaun survived, and over time, came to embrace how grateful he is and how to find self-acceptance. In this courageous and deeply honest memoir, Shaun takes readers through the journey of what brought him to the edge, and what has helped him truly believe that it does get better.
Polar Explorer by Jade Hameister
Jade began her quest to complete the Polar Hat Trick in April 2016 when she was fourteen. She became the youngest person to ski to the North Pole from anywhere outside the last degree - the point where most people begin - and was named Australian Geographic Society's Young Adventurer of the Year. But that was just the beginning. In June of 2017, she became the youngest woman to complete the crossing of Greenland, the second largest ice cap on the planet. On January 11, 2018, she arrived at the South Pole after an epic 37 day journey through Antarctica, becoming the youngest person to ski to both Poles and the youngest person to complete the Polar Hat Trick.
Notes From a Young Black Chef by Kwame Onwuachi
By the time he was twenty-seven, Kwame Onwuachi had competed on Top Chef, cooked at the White House, and opened and closed one of the most talked about restaurants in America. In this memoir, he shares the remarkable story of his culinary coming-of-age. Growing up in the Bronx and Nigeria (where he was sent by his mother to "learn respect"), food was Onwuachi's great love. He launched his own catering company with twenty thousand dollars he made selling candy on the subway, and trained in the kitchens of some of the most acclaimed restaurants in the country.
But the road to success is riddled with potholes. As a young chef, Onwuachi was forced to grapple with just how unwelcoming the world of fine dining can be for people of color, and his first restaurant, the culmination of years of planning, shuttered just months after opening. -Notes from a Young Black Chef is one man's pursuit of his passions, despite the odds.
Impossible Climb by Mark Synnott
On June 3, 2017, as seen in the Oscar-winning documentary Free Solo, Alex Honnold achieved what most had written off as unattainable: a 3,000-foot vertical climb of El Capitan in Yosemite National Park, without a rope or harness. At the time, only a few knew what he was attempting to do, but after topping out at 9:28 am, having spent just under four hours on this historic feat, author Mark Synnott broke the story for National Geographic and the world watched in awe.
Vincent and Theo: The Van Gogh Brothers by Deborah Heiligman
The deep and enduring friendship between Vincent and Theo Van Gogh shaped both brothers' lives. Confidant, champion, sympathizer, friend, Theo supported Vincent as he struggled to find his path in life. They shared everything, swapping stories of lovers and friends, successes and disappointments, dreams and ambitions. Meticulously researched, drawing on the 658 letters Vincent wrote to Theo during his lifetime, Deborah Heiligman weaves a tale of two lives intertwined and the love of the Van Gogh brothers.
Happy reading!