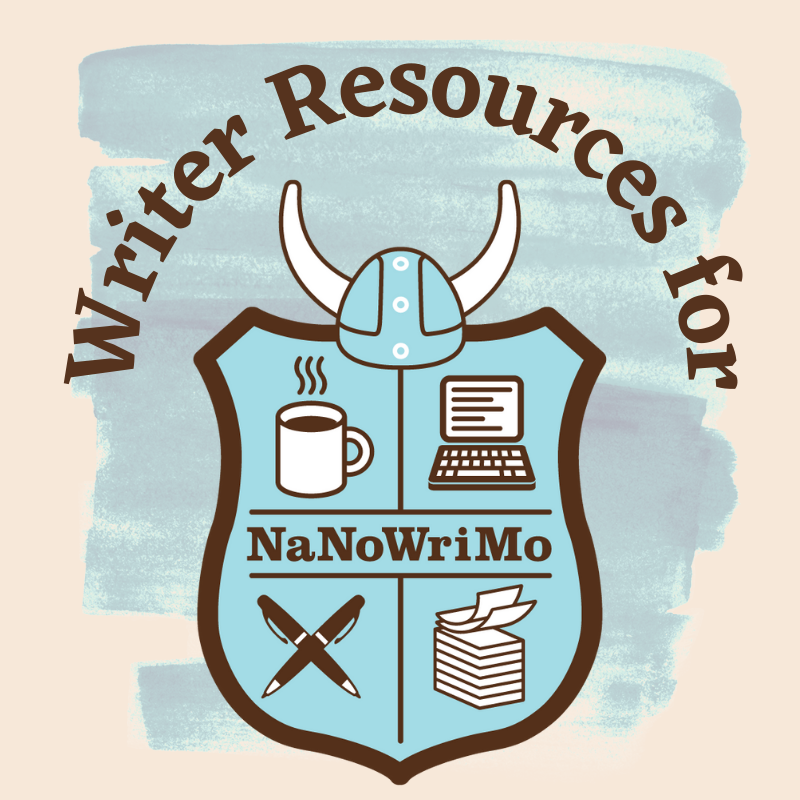 As November begins, so does the annual tradition of NaNoWriMo. If you have never heard of it, NaNoWriMo stands for National Novel Writing Month. The organization behind it encourages writers to write 50,000 words in 30 days. The goal is to get pen to paper--even if the words aren't perfect. If you are looking to write and need a community to help keep you accountable, you can keep connected through their facebook, instagram, twitter, or their website. 
To get you inspired check out some of these advice books by authors for aspiring authors:
Writing radar : using your journal to snoop out and craft great stories by Jack Gantos (Great for Kids and Tweens!)
Bursting with practical tips and tricks, such as creating actual story-finding maps of your neighborhood, this book will help you build confidence and establish good writing habits as you learn to use a journal to snoop out plots full of action and emotion about yourself, your family, your friends, your neighbors, and your pets. As Jack shows you how to shape your rough ideas, organize plots, and polish drafts to shiny perfection, he also shares his own missteps - and ultimate success - as a would-be writer in middle school.
Share your smile : Raina's guide to telling your own story by Raina Telgemeier (Great for Tweens and Teens!)
Have you ever thought about creating your own comics? If the answer is yes, this fun, colorful, and interactive journal is for you! With guidance from Raina, brainstorm ideas and use your imagination to create your own stories.
Dear Ally, How Do You Write a Book by Ally Carter (Great for Tweens and Teens!)
Have you always wanted to write a book, but don't know where to start? Or maybe you're really great at writing the first few chapters . . . but you never quite make it to the end? Or do you finally have a finished manuscript, but you're not sure what to do next? Fear not -- if you have writing-related questions, this book has answers! Whether you're writing for fun or to build a career, bestselling author Ally Carter is ready to help you make your work shine. With honesty, encouragement, and humor, Ally's ready here to answer the questions that writers struggle with the most. Filled with practical tips and helpful advice, Dear Ally is a treasure for aspiring writers at any stage of their careers. It offers a behind-the-scenes look at how books get made, from idea to publication, and gives you insight into the writing processes of some of the biggest and most talented YA authors writing today.
On Writing by Stephen King (Great for Young Adults and Grown Ups)
Part memoir, part master class by one of the bestselling authors of all time, this superb volume is a revealing and practical view of the writer's craft, comprising the basic tools of the trade every writer must have. King's advice is grounded in his vivid memories from childhood through his emergence as a writer, from his struggling early career to his widely reported near-fatal accident in 1999 -- and how the inextricable link between writing and living spurred his recovery. Brilliantly structured, friendly and inspiring, On Writing will empower and entertain everyone who reads it -- fans, writers, and anyone who loves a great story well told.
Bird by bird : some instructions on writing and life by Anne Lamott (Great for Young Adults and Grown Ups)
If you have ever wondered what it takes to be a writer, what it means to be a writer, what the contents of your school lunches said about what your parents were really like, this book is for you. From faith, love, and grace to pain, jealousy, and fear, Lamott insists that you keep your eyes open, and then shows you how to survive. And always, from the life of the artist she turns to the art of life.
Enjoy reading and writing this November!