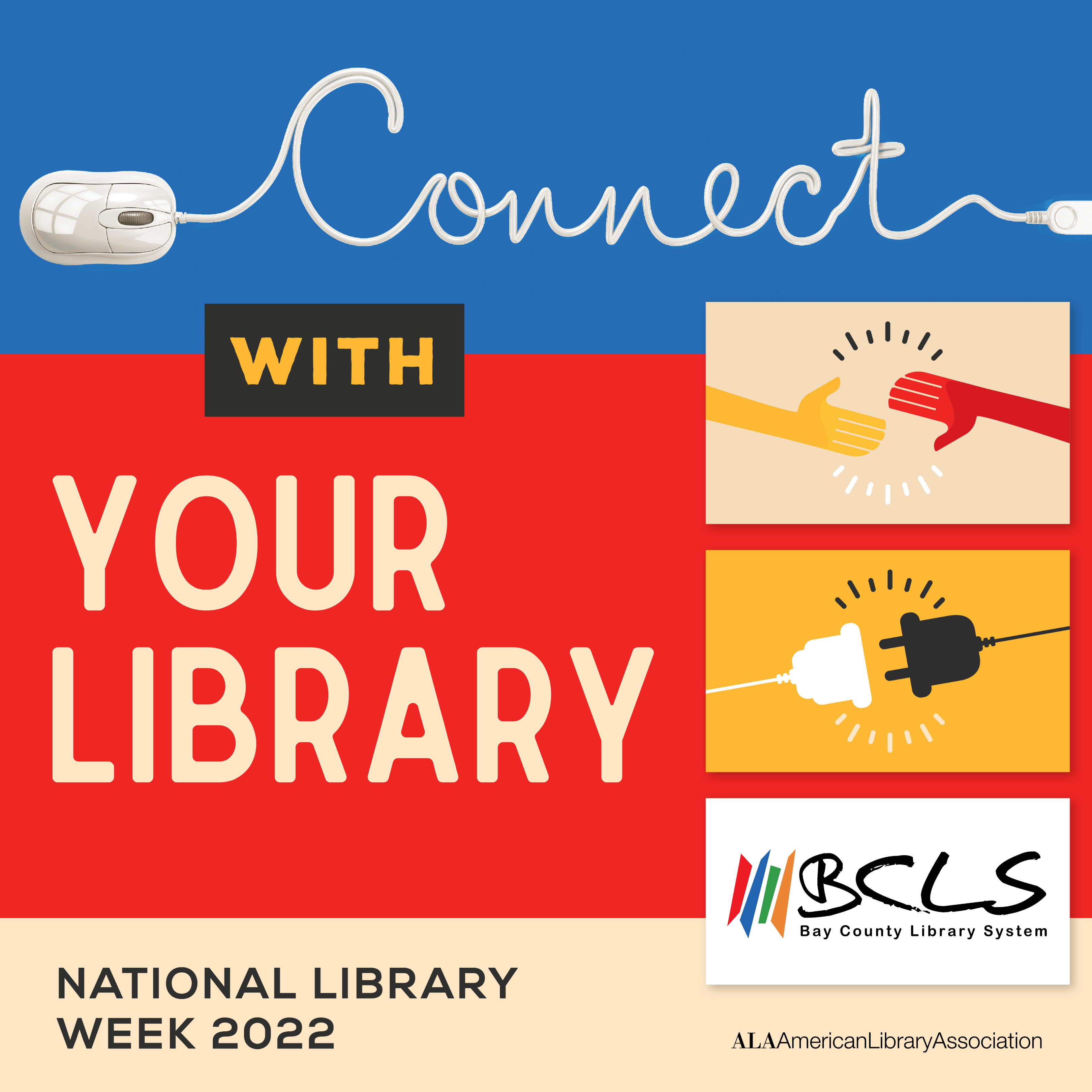 It's National Library Week everyone!
Just like any other celebration, we're sure this one could've snuck up on you. No worries. This one is easy to celebrate, just visit your local library!
We love connecting with you all, and that makes it perfect that this year's theme is Connecting With Your Library. Whether you use the library to connect to the internet or to connect with good books or connect with other people at programs, we are here for you. And we want to hear from you. Visit your BCLS branch between April 3 and 9 and enter to win a $25 Meijer Gift Card by telling us how you "Connect with Your Library". But wait there's more. All of our used book sales at the branches are half price this week.
To help you find new ways to connect, check out some of these cool things we have to offer:
We hope you stop in to your nearest branch this week and celebrate with us.