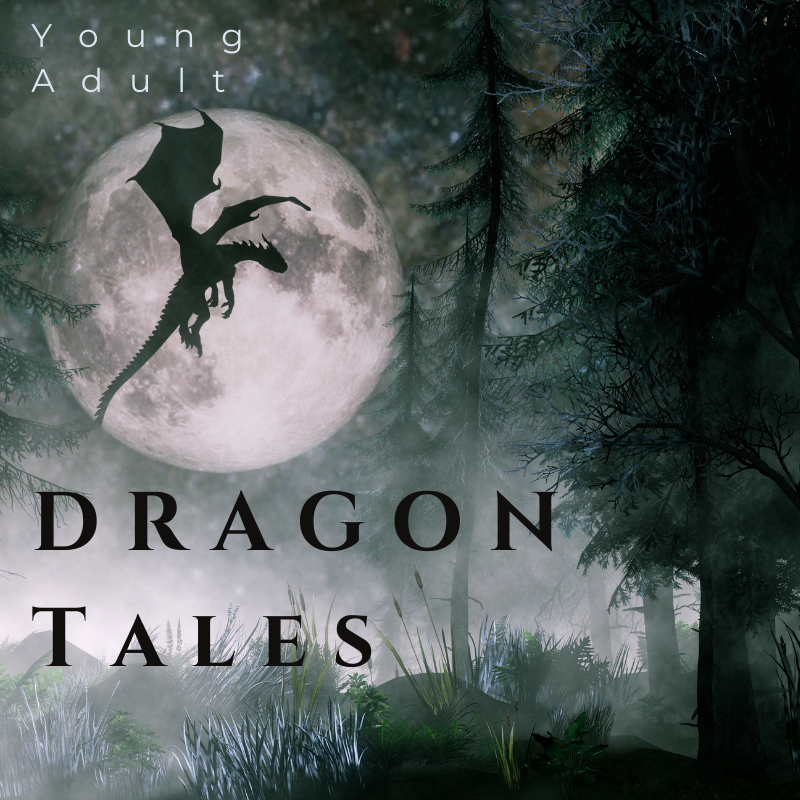 Whether ferocious beast or fearsome companion, dragons still loom large in fantasy. You may have a favorite in a popular television show or movie, but the literary world has a lot of cool takes on the mythos of dragons as well. If you are looking for some YA adventures with fantastical creatures, then look no further because, well, here be dragons:
Damsel by Elana K. Arnold - The rite has existed for as long as anyone can remember: When the king dies, his son the prince must venture out into the gray lands, slay a fierce dragon, and rescue a damsel to be his bride. This is the way things have always been.
When Ama wakes in the arms of Prince Emory, she knows none of this. She has no memory of what came before she was captured by the dragon or what horrors she faced in its lair. She knows only this handsome young man, the story he tells of her rescue, and her destiny of sitting on a throne beside him. It's all like a dream, like something from a fairy tale.
As Ama follows Emory to the kingdom of Harding, however, she discovers that not all is as it seems. There is more to the legends of the dragons and the damsels than anyone knows, and the greatest threats may not be behind her, but around her, now, and closing in.
Talon by Julie Kagawa - Long ago, dragons were hunted to near extinction by the Order of St. George, a legendary society of dragon slayers. Hiding in human form and growing their numbers in secret, the dragons of Talon have become strong and cunning, and they're positioned to take over the world with humans none the wiser. Ember and Dante Hill are the only sister and brother known to dragonkind. Trained to infiltrate society, Ember wants to live the teen experience and enjoy a summer of freedom before taking her destined place in Talon. But destiny is a matter of perspective, and a rogue dragon will soon challenge everything Ember has been taught. As Ember struggles to accept her future, she and her brother are hunted by the Order of St. George. Soldier Garret Xavier Sebastian has a mission to seek and destroy all dragons, and Talon's newest recruits in particular. But he cannot kill unless he is certain he has found his prey--and nothing is certain about Ember Hill. Faced with Ember's bravery, confidence and all-too-human desires, Garret begins to question everything that the Order has ingrained in him--and what he might be willing to give up to find the truth about dragons.
Burn by Patrick Ness - On a cold Sunday evening in early 1957, Sarah Dewhurst waited with her father in the parking lot of the Chevron gas station for the dragon he'd hired to help on the farm... Sarah Dewhurst and her father, outcasts in their little town of Frome, Washington, are forced to hire a dragon to work their farm, something only the poorest of the poor ever have to resort to. The dragon, Kazimir, has more to him than meets the eye, though. Sarah can't help but be curious about him, an animal who supposedly doesn't have a soul but who is seemingly intent on keeping her safe. Because the dragon knows something she doesn't. He has arrived at the farm with a prophecy on his mind. A prophecy that involves a deadly assassin, a cult of dragon worshippers, two FBI agents in hot pursuit -- and somehow, Sarah Dewhurst herself.
Onyx & Ivory by Arnett, Mindee - They call her Traitor Kate. Cast out of the nobility after her father's attempt to assassinate the high king of Rime, Kate now works for the royal courier service. At night the drakes-- flightless dragons-- come out to hunt. But Kate was born with a forbidden magic, one that allows her to influence the minds of animals. Her job brings her to the scene of a drake massacre-- and to Corwin Tormaine, the son of the king. With their paths entangled, Kate and Corwin must put the past behind them to face this new threat-- and an even darker menace stirring in the kingdom.
The Inheritance Cycle by Christopher Paolini - In Aagaesia, a fifteen-year-old boy of unknown lineage called Eragon finds a mysterious stone that weaves his life into an intricate tapestry of destiny, magic, and power, peopled with dragons, elves, and monsters.